Remote or Classroom

Educator-created teaching tools and resources that are easily implemented in person and with blended learning – state-of-art technology that is easy to teach and easy to understand.
Learn more here
Program Access

Solutions based on local needs. Learn more about our wide range of solutions to implement best practices for success in your community.
Flexibility

The STEM EOP program has been utilized beyond schools to create community education and business solutions.
Learn more here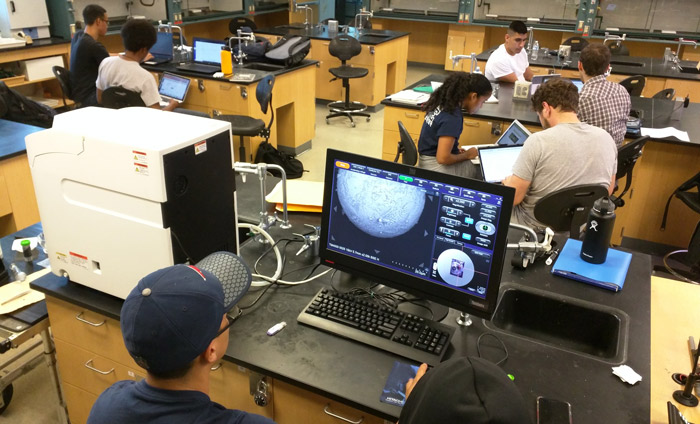 What We Do
Our mission is to inspire the next generation of innovative science pioneers through the advancement of science, technology, engineering, and math. Our program inspires kindergarten to graduate level students with the tabletop scanning electron microscope and maximize the learning experience with the best practices and resources from our work in the field as well as from collaborators and partners in education and business.
Explore
Why STEM Education Matters
Hitachi High-Tech America recognizes the importance of motivating the next generations in STEM.
Why STEM Education Matters
Tools For Teaching
Open the micro-world with our scanning electron microscope. Microscopy is an exciting, hands-on, active learning resource for students that can inspire a lifelong interest in science. Our TM Series Scanning Electron Microscope, our teaching tool, provides educators with an opportunity to incorporate electron microscopy into the classroom.
Explore